The 30th Anniversary Fly/In Cruise/In will be held Saturday, September 4th, 2021 at the Marion, Indiana Municipal Airport (MZZ). The action starts early at 7:00am and runs until 2:00pm. This annual event features antique, classic, homebuilt, ultralight, rotorcraft and warbird aircraft as well as vintage cars, trucks, motorcycles, fire trucks, autocycles, military vehicles and tractors. An all-you-can-eat Pancake Breakfast is served.
All proceeds from the Fly/In Cruise/In benefit the Grant County Rescue Mission here in Marion, Indiana
The Grant County Rescue Mission began in 1985 when several compassionate people in the community, led by Reverend Charles Cooper, felt a passion to help hungry and homeless neighbors in need. Since that humble beginning, the mission has stood as a beacon of hope to hurting people in crisis. Continued public support has helped the mission expand programs for meals, addiction recovery and transitional housing.
Grant County Rescue Mission
423 S. Gallatin Street
Marion, Indiana 46953

Phone: 765-662-0988 Website: https://mygcrm.org/
The thundering roar of four Wright R-1820 Cyclone radial engines will once again return to the skies over Marion when the Yankee Air Museum's B-17G "Yankee Lady" returns to the 30th Anniversary Fly/In Cruise/In! Please see our Rides page for more info on taking a ride on this historic aircraft!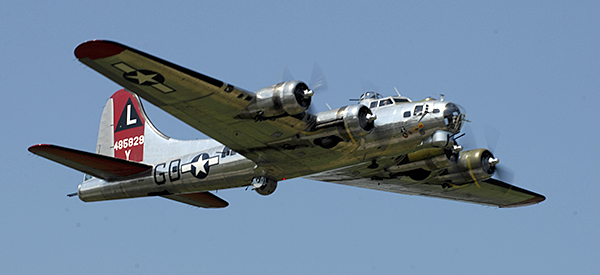 As if the sound of four big radials isn't enough, we're going to add two more with the appearance of the Mid America Flight Museum's B-25J "God and Country" This beautifully restored aircraft will be on static display and will also fly around noon on Saturday. You will not want to miss it!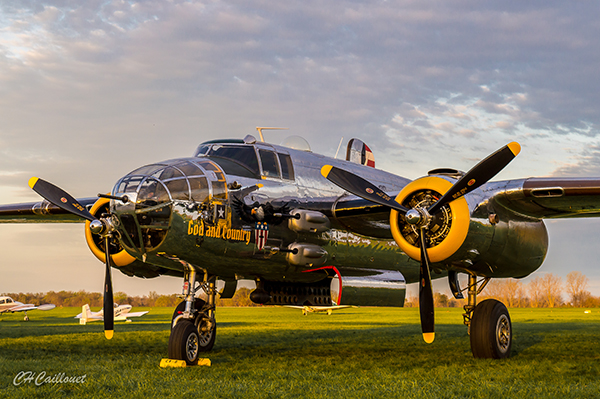 Photo courtesy Courtney Caillouet