Thanks to all our volunteers and to those who join in the fun and contribute to a good cause!
The 30th Anniversary Fly/In Cruise/In will be held Saturday, September 5th, 2020 at the Marion, Indiana Municipal Airport (MZZ). The action starts early at 7:00am and runs until 2:00pm. This annual event features antique, classic, homebuilt, ultralight, rotorcraft and warbird aircraft as well as vintage cars, trucks, motorcycles, fire trucks, autocycles, military vehicles and tractors. An all-you-can-eat Pancake Breakfast is served.
All proceeds from the Fly/In Cruise/In benefit the Grant County Rescue Mission here in Marion, Indiana
The Grant County Rescue Mission began in 1985 when several compassionate people in the community, led by Reverend Charles Cooper, felt a passion to help hungry and homeless neighbors in need. Since that humble beginning, the mission has stood as a beacon of hope to hurting people in crisis. Continued public support has helped the mission expand programs for meals, addiction recovery and transitional housing.
Grant County Rescue Mission
423 S. Gallatin Street
Marion, Indiana 46953

Phone: 765-662-0988 Website: https://mygcrm.org/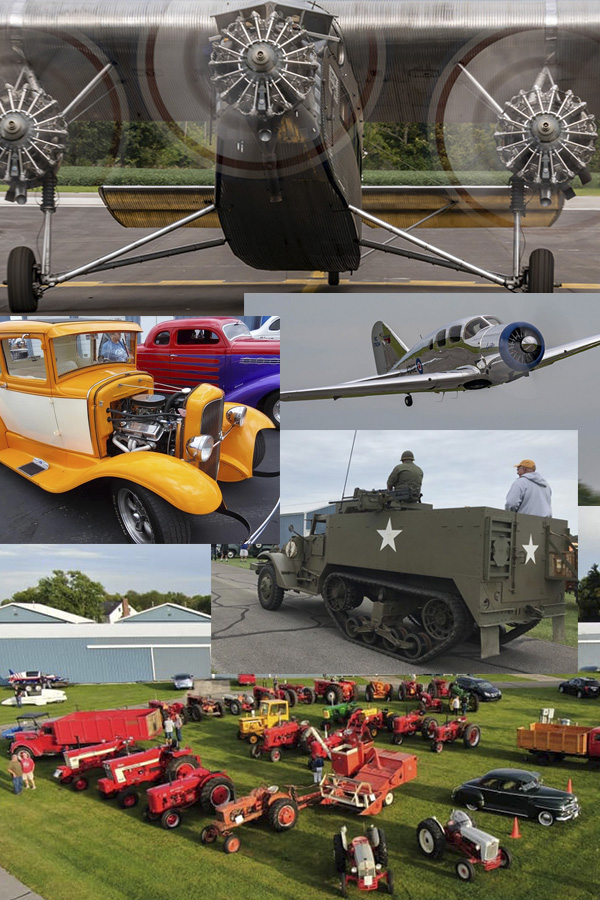 Click HERE for more Fly/In Cruise/In videos produced by Inge Harte

Click Here for more Fly/In Cruise/In videos
For more information on the Fly/In Cruise/In,
contact Ray Johnson by E-Mail or by phone at 765-664-2588
The Fly/In Cruise/In is a registered 501(c)(3) non-profit charitable corporation.
Website designed and maintained by Aerial Aspect Photography